SWOT Analysis Santa's Grotto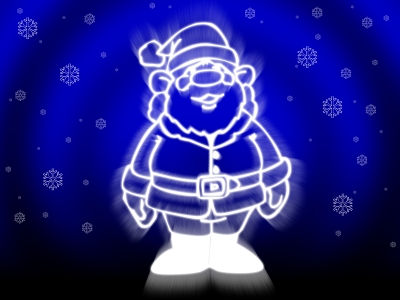 Now you have the PESTLE context you can use this output to map out a SWOT analysis. SWOT stands for:
Strengths
Weaknesses
Opportunities
Threats
A traditional SWOT analysis would take the context of the PESTLE and analyse how these factors may impact on Santa's organisation.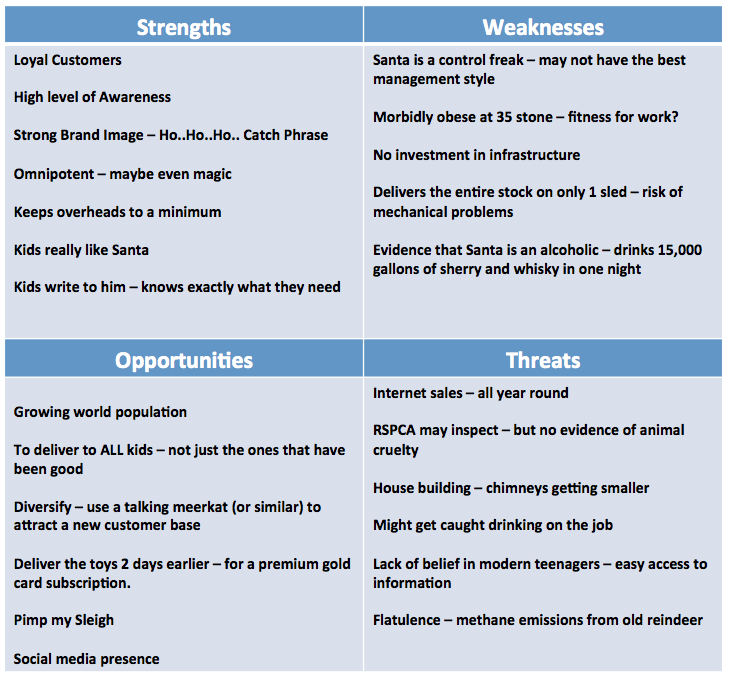 What is your interest in SWOT Analysis? << Click Here >> to see if I can offer further help.
For more information on Strategy click here


Image courtesy of Danilo Rizzuti, on FreeDigitalPhotos.net