Welcome to GreyMatter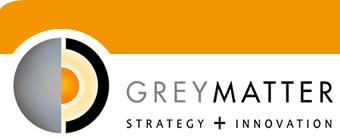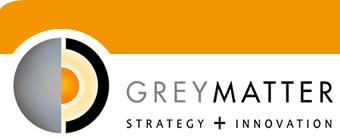 Welcome to GreyMatter. We work with senior managers to implement new ideas, improve productivity, and increase profit. We provide business support for strategy, innovation and people management - key areas that drive performance.
GreyMatter, and our sister company, Consultants Online, will help your senior management team focus on the future of the company, rather than the here and now. We will help you achieve your vision for the company and the steps needed to achieve your goals.
If you want to bring an innovative culture to your organisation, GreyMatter helps you think ... about Strategy, People, Operations, Marketing and Finance .... all of the functions that lead to better performance.
Follow the links below for some examples of the tools and techniques that can help your business grow:
Cost, Time, Scope in Project Management
Get More of the Right Customers