Benchmark Report
Here's an example of a typical benchmark report showing a firm's performance compared to the average performance for other organisations.
On the left is a chart of your performance shown in blue, shown next to the benchmark performance of other firms.
The survey shows areas where improvements can be made in your Strategy, People, Operations, Marketing and Finance.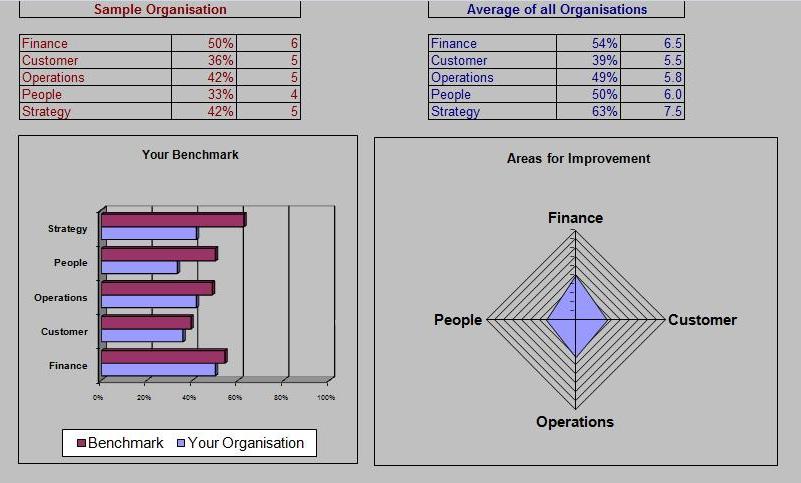 The chart on the right gives you an idea of the scope for improvement. The more you can expand the blue area outwards - the better your organisation will be. Every individual and firm is different, but here's an example of typical areas we can discuss:
Recommended actions:
Agree a common vision and set of objectives with your senior team.
Think about introducing targets and performance measures for all staff.
Involve staff more in strategy and decision making.
Segment and target your market more carefully.
Contact Consultants Online to discuss how we can help you achieve your goals.
The next step is to discuss how we can help you implement an action plan to close the gaps.
The benchmark survey can be repeated later to show where improvements have been made.
Download the survey << Here >>